Matilda Mwaba – Annual Lecture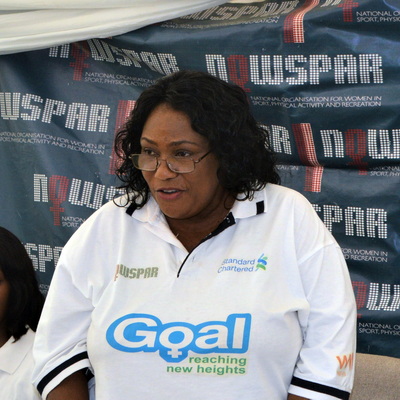 On 11th January 2021, Matilda Mwaba the founder and Executive Director of NOWSPAR passed away aged 64. In honour of her life and work, NOWSPAR will be holding an annual public lecture in Matilda's name.
The Matilda Mwaba Lecture is an annual event hosted by NOWSPAR to celebrate the life and work in sport of Matilda Mwaba (1957-2021). Matilda Mwaba made significant contributions to sport and gender advocacy in Zambia, Africa, and globally for several decades.
The lecture is conducted to raise awareness on issues of women and sport. The lectures are on topics related to sport. Speakers may address issues such as performance, sport management, physical activity, physical education, policy, history, research, and legislation among other subjects.
The annual event includes a main lecture by a speaker and a panel discussion, with engagement from audience members. The event also has a networking reception element to promote interaction among guests drawn from the sports sector and beyond.
The inaugural event will be held on 8th June 2021, the anniversary of Matilda birth, and on or around that date in the years to come.