Matilda Mwaba – Sports Education Fund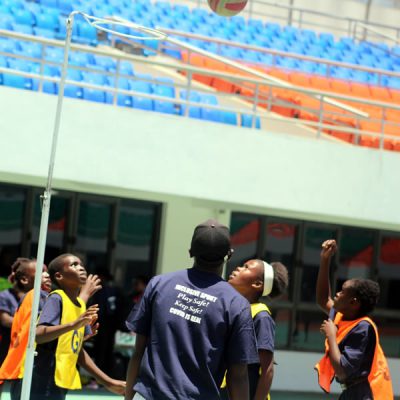 The fund is a project by NOWSPAR to support the continued legacy of our founder Matilda Mwaba (1957-2021).
The fund is focused on providing scholarships for a diversity of education opportunities for girls and women in sport.
We recognise and support education in its many formats including school based, sport license courses, apprenticeships and internships among many options.
Matilda cared about expanding the choices that women and girls have to engage in the sports sector at all levels including for performance, leisure, and livelihood.
Economic capacity is a major barrier to education progress, yet, sport education remains underfunded by the public and private scholarship initiatives. The fund therefore offers a practical intervention to facilitate girls and women's access.
Support The Continued Development of Girls And Women In Sport By Nowspar Through Scholarships For:
Formal education (for example the University of London Matilda Mwaba Scholarship)
Professional qualifications
Occupational licences/accreditation
Sport and physical activity entrepreneurship education
Apprenticeships/internships
Student research projects
We invite you to support us through:
donations of whatever amount and regularity that can enable us offer education scholarships
provision of scholarships at your education/training institutions
promotion of the fund to draw more awareness and support
Contact us for institutional partnerships and individual contributions: nowsparwomen@nowspar.com
Learn more about scholarships that have been established:
University of London Matilda Mwaba Scholarship for International Sports Management module study by long distance.