Matilda Mwaba – Bio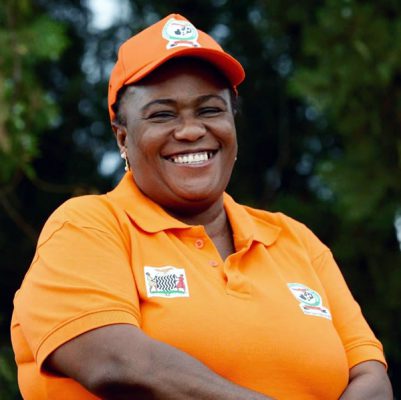 Ms. Matilda Mwaba was co-founder of the National Organisation for Women in Sport Physical Activity and Recreation (NOWSPAR) where she served as Chief Executive Officer and Africa representative on the Global Executive of the International Working Group on Women in Sport (IWG). Her work focused on advocacy for participation of girls and women in sport, sport for development, organisational development, and policy engagement on the integrity of sport.
A second Dan Judo Black belt holder, she was the first woman to be elected President of a national Judo Association and served from 1998 – 2005. Through this groundbreaking election, she was the first woman within the global martial art sport community to become president. She was also the first African Woman to head a national Judo Association. Other sports leadership portfolios she held include the Board of the National Sports Council of Zambia for 12 years, served on the Ministry of Youth and Sport Women's Technical and Advisory Group, Board of the National Olympic Committee of Zambia (NOCZ), President of the International Kicking Aids Out Network, and member of the African Union Sports Council Region 5 (AUSC5) Gender Advisory Committee.
In 2014, she was presented the AUSC5 Region 5 award for her work in sport by the then SADC Chair, His Excellency Robert Mugabe. In 2019, Ms. Mwaba was awarded the Presidential Insignia of Meritorious Achievement for her contribution to sport by the president of Zambia, His Excellency Edgar Chagwa Lungu. Ms. Matilda Mwaba was Chairperson of the Women Sport Africa Network (WSAN) launched in 2018 and is speaking here today in this capacity. In 2020, she was inducted into the African Union Sports Council Region 5 (AUSC5) Hall of Fame.
Ms. Matilda Mwaba was born on 8th June 1958 and she had passed away on 11th January 2021.