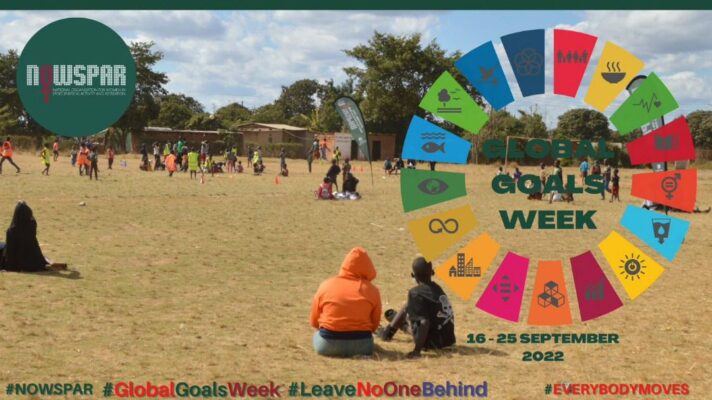 Global Goals Week is a shared commitment between 170+ partners across civil society, business, academia, and the UN system to accelerate action on the Sustainable Development Goals (SDGs), especially during the UN General Assembly High-level Week. It is also an opportunity to speak out as one voice, share ideas and transformative solutions in the fight to build back better from global challenges.
What Are Sustainable Development Goals
The Sustainable Development Goals (SDGs), also known as the Global Goals, were adopted by the United Nations in 2015 as a universal call to action to end poverty, protect the planet, and ensure that by 2030 all people enjoy peace and prosperity.
As NOWSPAR our main program and mission is mainly aligned to Goal 5: Achieve gender equality and empower all women and girls. In so doing we have the added value of contributing to several other goals.
Our Actions Towards Achieveing SDG's

Educating people with various skills and providing them with opportunities to help them excel in their careers and lives. This is visible and can be proven through some of the programs and projects we run such as the Ready to Earn Program that Is funded by Comic Relief and the Youth Sport Exchange Program that is funded by KNIF. Feel free to read more about our deliberate actions by clicking here.
Mobilising young women and girls in various locations of Zambia, with the purpose of using sports-based tools to improve their health and wellbeing, reduce inequalities, promote quality education, and reduce poverty. This is magnificently undertaken through the GOAL and Ready to Earn Program that NOWSPAR leads. For more information on the work we do click here.
Existence Effective subgrant model that enables us to partner with various organizations that have a similar work background as us. NOWSPARS current model enables the organization to support and partner with several other organizations to achieve the 7 SDG's it works towards. Get to know more about our implementing partners by clicking here.
What We Have Learnt And What is Next

Work towards achieving the Sustainable Development Goals never comes to an end because it is not a one man's show. This work requires vigorous effort from each party because every goal if not achieved affects each person. It is our hope that as an organization we continue working towards achieving the Sustainable Development Goals that we have set for ourselves.
The Work that NOWSPAR does involves people from all parts of Zambia, therefore as an organisation we will continue playing our part in ensuring that we spearhead the work around achieving the SDGs in our network and reach.